Website User Agreement
The Website is a service made available by YourFide Dietitian,  ("YourFide Dietitian, ") and its affiliates ("YourFide Dietitian, ", "we" or "us"). The Site Terms govern your use of the Website, and have the same force and effect as does a written agreement with original signatures from all parties. If you do not agree to be bound by the terms and conditions of this user agreement, do not use or access our website, goods and/or services. We may modify the Site Terms at any time. If you do not agree to the changes, you may discontinue using YourFide Dietitian,  before the changes take effect. Your continued use of YourFide Dietitian, after any such changes take effect constitutes your acceptance to such changes. Each time you visit or log into the Website, you reaffirm your acceptance of the most current version of the Site Terms. The Site Terms may be supplemented by additional terms and conditions.
Ownership
YourFide Dietitian,  retains all rights (including intellectual property rights), title, and interest in the Website, and all underlying data including any enhancements,applications, and improvements related to the Website. Any other use, including but not limited to the reproduction, distribution, display or transmission of the content of this site is strictly prohibited, unless authorized by YourFide Dietitian, . You further agree not to change or delete any proprietary notices from materials downloaded from the site.
Use of Website and Materials
YourFide Dietitian,  provides the Website and the Materials for your individual, noncommercial use, solely for the purpose of carrying out individual transactions through the Website. Any other use of the Website or the Materials is strictly prohibited. You may not, either directly or indirectly:
Modify, republish, redistribute, delete, resell, sublicense, publicly perform, or cache by proxy the Website or Materials without the express written permission of YourFide Dietitian, or the applicable rights holder;
Use the Materials for telemarketing or direct marketing by commercial mass e-mail, agents, representatives, or e-mail spammers;
Use any network monitoring or discovery software to determine the site architecture, or extract information about usage or users;
Reformat or frame any portion of the Website or Materials;
Use any device, software or routine that interferes with the proper working of the Website, or otherwise attempt to interfere with the proper working of the Website;Violate the Site Terms, applicable law or the rights of others; or Disrupt or interfere with the security of, or otherwise cause harm to, the Website;
Use the Site to engage in libel, defamation, unlawful harassment, misappropriation of trade secrets, intentional misrepresentation or fraud, or wrongful publication of private information
Whether or not a user Submission violates this provision is within Favor Nutrition's sole discretion requiring no explanation on its behalf. We may limit, suspend, or terminate our service, prohibit access to our website, remove hosted content, and take technical and legal steps to keep users off the Sites if we think that they are creating problems, possible legal liabilities, or acting inconsistently with the letter or spirit of our policies. We also reserve the right to cancel unconfirmed appointments.
Liability
IN NO EVENT SHALL YOURFIDE DIETITIAN, , ITS DIRECTORS, OFFICERS, EMPLOYEES, AFFILIATES, AGENTS, OR CONTRACTORS BE LIABLE FOR ANY COMPENSATORY, DIRECT, INDIRECT, INCIDENTAL, CONSEQUENTIAL, OR PUNITIVE DAMAGES, OR LOSS OF DATA, INCOME OR PROFIT, LOSS OF OR DAMAGE TO PROPERTY, OR ANY CLAIMS OF YOU OR OTHER THIRD PARTIES WHATSOEVER WITH RESPECT TO THE WEBSITE OR THE SERVICES REGARDLESS OF THE LEGAL THEORY ON WHICH THE CLAIM IS BASED, INCLUDING, WITHOUT LIMITATION, ANY DAMAGES THAT RESULT FROM ANY MISTAKE, OMISSION, VIRUS, DELAY, OR INTERRUPTION IN OPERATION OR SERVICE OR FAILURE OF PERFORMANCE, WHETHER OR NOT RESULTING FROM AN ACT OF GOD, COMMUNICATIONS FAILURE, THEFT, OR OTHERWISE.
Indemnity
You agree to release, indemnify, defend, and hold harmless YourFide Dietitian, , its parents, subsidiaries, affiliates, officers, directors, employees, agents, representatives, vendors, and distributors from and against any and all claims, liabilities, damages, losses, costs (including taxable and non-taxable costs), expenses, or fees (including reasonable attorneys' fees) that such parties may incur as a result of or arising from your violation or breach of any representation or obligation under these Agreements. We reserve the right to assume the exclusive defense and control of any matter otherwise subject to indemnification by you and, in such case, you agree to cooperate with our defense of such claim.
Privacy
We view protection of users' privacy as a very important community principle. You agree that we may collect and use your information in accordance with the YourFide Dietitian, 's Privacy Policy. If you object to your information being transferred or used in this way, do not use our services.
Electronic Notices and Transactions
You agree to transact business with us electronically. You authorize us to send you important notices by electronic means, including notices about the Website and any transactions. Such electronic means can include sending messages to the email address you provide.
Miscellaneous
YourFide Dietitian,  reserves the right to investigate complaints or reported violations of the Site Terms and to take any action YourFide Dietitian,  deems appropriate including, but not limited to, reporting any suspected unlawful activity to law enforcement officials.
Terms of Service Agreement
This website has been made available to you subject to your compliance with the terms and conditions set forth below (the "Conditions of Use"). By accessing or using this website, you are agreeing to be bound by the Conditions of Use. If you do not wish to be bound by the Conditions of Use, you may not access or use the website.
The information provided by a YourFide Dietitian,  Dietitian in response to your Submission is strictly for educational purposes only. The information is not intended to be a substitute or supplement to professional medical advice. Please consult a physician before using YourFide Dietitian's Services. You should always consult your healthcare provider to determine the appropriateness of the information for your own dietary needs or if you have any questions regarding a medical condition or treatment plan.

ELIGIBILITY
Our goods and/or services are available only to individuals who can form legally binding contracts under applicable law. Without limiting the foregoing, our goods and/or services are not available to minors. If you are a minor, you may use this website only in conjunction with your parents or guardians. If you do not qualify, please do not use our website, goods or services. If you are registering as a business entity, you represent that you have the authority to bind the entity to this Agreement.
Cancelling, Rejecting, Suspending and Terminating Transactions
If Favor Nutrition,LLC receives your Submission, we nevertheless reserve the right to, in our sole discretion, for any reason or for no reason: (a) decline to respond to your Submission, (b) respond to some of your Submissions but not others, or (c) decline to respond to any of your Submissions. YourFide Dietitian,  reserves the right to refuse or cancel any orders placed for product or services. YourFide Dietitian reserves the right to refuse or cancel any such orders whether or not the order has been confirmed and your credit card charged.
Accuracy of all Information.
YourFide Dietitian, makes every effort to ensure the accuracy of all information. From time to time, however, there may be typographical errors, technical inaccuracies, pricing or other errors or omissions, incomplete, or outdated information. As such, YourFide Dietitian,  reserves the right, at any time, to correct any errors, inaccuracies or omissions and to change or update the Content at any time without prior notice. YourFide Dietitian does not, however, guarantee that any errors, inaccuracies, or omissions will be corrected.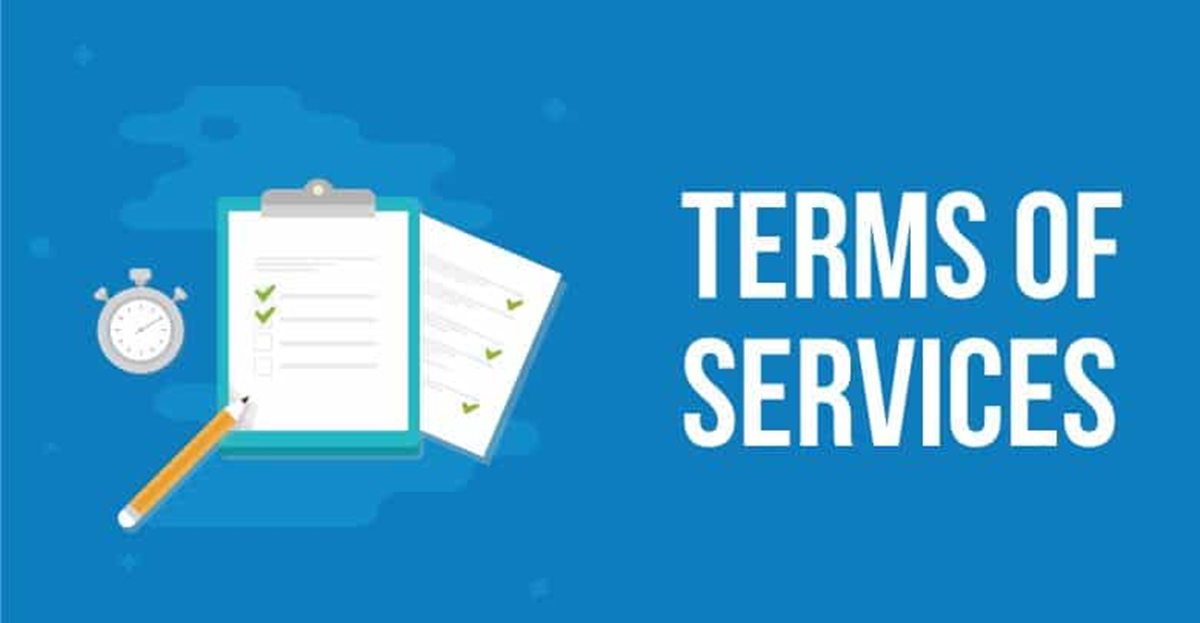 Electronic Notices and Transactions.
You agree to transact with us electronically. You authorize us to send you important notices by electronic means. It is your duty to keep your email address up to date and to maintain a valid email address and to ensure that emails we send you are not filtered or stopped by spam filters or other types of email blocking functionalities. If you no longer desire to transact electronically with us, you may no longer use the Website.
Notice
YourFide Dietitian, may deliver notice to you by means of e-mail, a general notice on the site, or by other reliable method(mail) to the address you have provided to us.
Third-Party Links
In an attempt to provide increased value to our visitors,  YourFide Dietitian,  may link to sites operated by third parties. These linked sites are only for your convenience and therefore you access them at your own risk.
Security
Your privacy and security are important and that is why we provide a secure checkout.
YourFide Dietitian,  is doing all we can to provide a safe and secure environment in which to do Internet shopping, and so use a secure socket through which to safeguard your order. Please read our Privacy Policy for more information.
Feedback
Please send us your feedback. Good or bad, we love to hear from you!